Hi there, everyone!
Eloise is reporting to you from the Lamp Post tonight,
on her last Friday night of summer vacation.
Teachers report to work next week.
The big clue was my back to school haircut.
Pipe down.
I can hear your cheers through the computer screen.
Why do people hate teachers so much?
My photo counts were way down this week,
as I devoted myself to the last pressing projects--
like a driveway wiffle ball game,
Little Kids vs Teens
We signed Junior up for football this week.
The face seems too sweet to play,
but his disposition isn't.
This was Sam minutes after waking.
He dragged down the stairs all slitty-eyed
with his pads on.
Underneath his right elbow,
hidden from the camera shot,
was his teddy bear.
He seems pretty young to play,
but with the field in our back yard,
it is really hard to say no.
Hubby has been having fun preparing his son for what's to come.
Sam has his Momma's butt--
I think he'll do just fine.
Tonight's pressing assignment for Mother Eloise
was taking a spin around Eaton Reservoir in a kayak.
High school friend Bonnie took a risk and allowed me to accompany her.
I'm never a sure bet on smooth sailing,
but I'm always a sure bet for B Quality photos.
The night was filled with beautiful skies
and thought provoking conversation.
I've wowed you all this summer with photos
of eagles and bears and cute little fawns.
This one was huge.
Thanks, Bonnie.
Fun night.
Eloise had a ton of fun this week with Tim McGraw news.
My friends kept sending me this photo all week.
Let's clear two things up:
#1--48 is not old
#2--those abs aren't photoshopped
For all readers interested,
not willing to steal my fake boyfriend--
Here's some more McGraw news:
This song made Eloise melt.
Eloise Melted--click here
Speaking of songs,
Handsome released a new one--
and he sent it to the International Space Station first!
Top of the World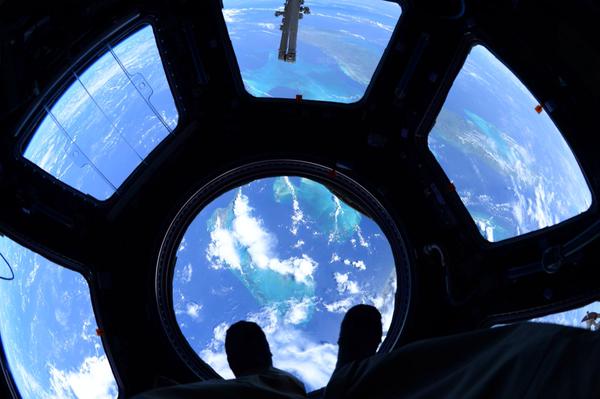 Tim is going to play a bad guy in a new series this fall!
Eloise will be watching for sure!
Tim McGraw's latest acting gig CLICK HERE
If the anticipation of Handsome on my weekly TV screen isn't enough--
The Barber Beast on the Bay is coming soon!
We are going to trudge 10 miles through the sand, trails, and over obstacles--
all to support the Barber National Institute--
the place where Natalie and Erik got a great education.
The big difference this year is my sister,
the Ever Speedy
and Sometimes Dehydrated,
Kenyan--
has joined joined forces with me.
The Beauties and the Beasts
and the Krauza's Krazies
UNITE
for this year's Barber Beast on the Bay.
We've trained separately,
and maintained the integrity of our own teams,
but we're wearing the same shirt!
I can't wait to see what it looks like.
The captains have been working on designs and the final version
is under lock and key,
guarded by a 3 headed dog.
Look for us on September 12th.
We will be one big mass of moving human kindness.
No axes.
No daggers.
I can play nice for one year.
But, I'm still bringing weaponry.
I cleaned out my workout bag this week.
You'll find my weapon of choice for Beast Hunt, Season 3
in the pile of quirky.
(Yes, it all went back in the bag).
Don't worry fans,
Kenyan and I will be fine.
There is no doubt in my mind that I'll return
home with the Beast slung over my shoulder.
Keep calm and carry on,
or even better,
Thanks, Angie!
Our Beast workout photos are included in the video below.
Come join the FUN!
Enjoy your weekend!
ELOISE