Eloise has her head in the clouds tonight,
and her eye on the sky.
Her eyes are a-twinkle
because tonight was the annual Shining Star Pageant
for Special Needs individuals.
Natalie enjoyed the spotlight,
and didn't disappoint her biggest fans.
I think of life in pictures,
and as I look back on tonight,
I thank God for the masterpieces he paints.
Thank you, everyone,
for making Natalie's night so special.
As I promised last week,
I created my own Personality Assessment, similar to the one I blogged about last week.
In case you missed last week's blog,
I took this personality test on facebook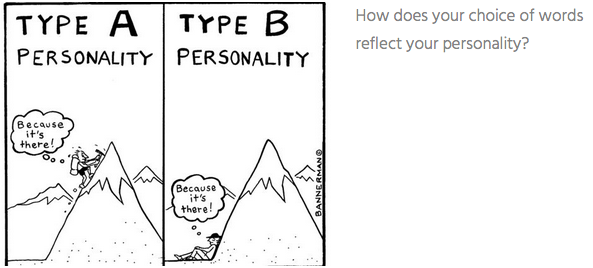 and I reaffirmed what I already knew--
I'm a strong Type B personality.

Here is the link to the test I took:
I decided to try my hand at creating my own Personality Assessment.
My Readers tend to read this blog very late at night,
or very early in the morning,
so I won't bother you with finding a pencil and paper.
This test is easy:
Pick your favorite photo out of the batch below.
Keep scrolling--
there are many to choose from.
How good is your eye, Dear Reader?
What did you notice?
Eloise predicted that you would be subconsciously drawn to the
of the photo,
more so than the subject.
I arranged them on the post in rainbow color order,
followed by pink, brown,
and ended with black and white.
Here is your Personality Assessment
based on the predominant color of the photo you chose.
I guess you black and whiters will have to count as gray.
That's gonna drive the Type A's nuts.
Sorry.
This Type B says to adapt.
Hang on now, Readers.
Wait.
We have to let my mom go back and re-select her photo
because she doesn't like what she first chose.
And, if you are one of my Gifted Questies--
I'm sure none of those colors fit the photo--
so here are your choices.
I know from watching tonight's pageant,
God paints in all colors-
from the vibrant to the subdued.
To see more of the Shining Star Pageant,
click on the video below,
appropriately set to
When God Paints, by Alan Jackson.
Wishing you a peace filled weekend,