Good Saturday to you, Readers,
and it was a Good Saturday, at that!
I spent the morning on a project worthy of a bonus blog post this week.
My workout group,
along with family, friends, and neighbors completed our third annual
Christmas Story Charity Run.
Chapter 3, 2015 is titled: Erie City Mission
We've discovered the joy of good health,
and also the joy of giving.
We ran for the Erie City Mission,
a very accomplished agency right here in our own city.
The Mission of Our Mission is this:
(taken from the Erie City Mission homepage)
Our City, O.U.R. Mission
As a leader in the field of rescue and recovery for over 100 years, the Erie City Mission exists to meet the physical, emotional and spiritual needs of those on the margins of our city. Our doors remain open so that lives may be changed and hope may be restored.
Here's a bit of history for you.
Eloise loves history.
In 1911
a group of community leaders who cared enough about the crushing burden of hunger, homelessness and addiction rolled-up their sleeves and organized the Erie City Mission.
For over a century, the Erie City Mission has helped those impacted by the effects of addictions, poverty, homelessness and lack of hope through 12 quality programs that successfully meet both immediate and long-term challenges of those in greatest need.
The Mission has endured through two world wars, an international depression, many foreign war conflicts and numerous recessions. Dedicated staff, financial donors and volunteers have kept the doors open to meet the ongoing spiritual, physical and emotional needs of thousands of people.
As the keeper of the Lamp Post,
I love light.
I fell in love with this snippet from the Erie City Mission website:
A light in the darkness
You see the struggle everywhere.
Poverty, hunger, unemployment, homelessness, abuse, social disadvantage, dysfunctional family life, mental illness, intellectual disability, drug and alcohol addiction, prison, illiteracy and prejudice.
Natalie gave a large portion of the money raised from round 2
of the Natalie's People t-shirt sale.
Erie, PA has some staggering statistics:
---
29.2%
of Erie residence live at or below the poverty level.
---
The City of Erie is the second most impoverished city in the state of Pennsylvania. The Erie City Mission exists to eliminate poverty in our city through its programs and services that reach the poor.
We ran today to help feed the hungry.
177 thousand
— the approximate number of meals prepared and served through the Erie City Mission's Public Meal Program. For many the free public meal program serves as their main source of nutrition.
---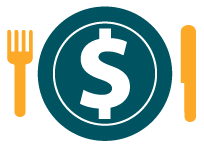 The average cost spent on a meal by the food secure is $2.78.
It costs the Erie City Mission $1.81 to provide a hot nutritious meal to the food insecure of our city.
We ran today to partner our generosity.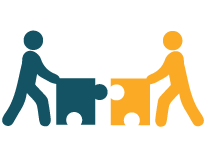 11 companies partner with the Erie City Mission
in a food recovery initiative to reduce waste and feed the hungry; Giant Eagle, Tim Hortons, Mighty Fine Donuts, Bob Evans, LongHorn Steakhouse, Outback Steakhouse, Valerio's Catering, Starbucks, Coca-Cola, Penn State Waste Not Program, Mercyhurst University Food Recovery Network.
---
10 food deserts exist in the county of Erie.
This number is up from 3 food deserts in 2012. The Erie City Mission's "Seeds of Hope" Community Garden is intentionally placed to combat these food insecure areas.
We ran today to spread good will to men.
23,710 —
the equivalent number of bed nights for the homeless and addicted through our Samaritan Care, emergency men's shelter and New Life Program.
---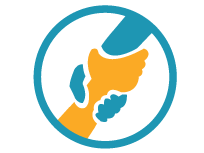 While the Erie City Mission meets the immediate need of each individual, it is also committed to combating the root causes of chronic homelessness through education, 12-step programs and spiritual mentorship.
We ran today to give of ourselves.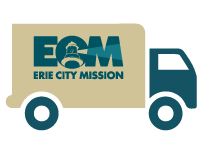 The Erie City Mission trucks run 40 pick-ups per week
, traveling as far as Girard, Waterford, Cambridge Springs and Northeast for donations. Items donated through our Donation Center are distributed to Erie's neediest.
---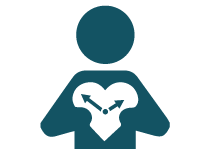 55,000 hours
— the approximate number of services hours clocked by Erie City Mission volunteers. The value of these hours equate to over
We ran today because we wanted to help.
For more photos of today's run,
please click on the photo video below.
The song is set to Francesca Battistelli's Heaven Everywhere.
Nice work, Team.
Mission Accomplished!